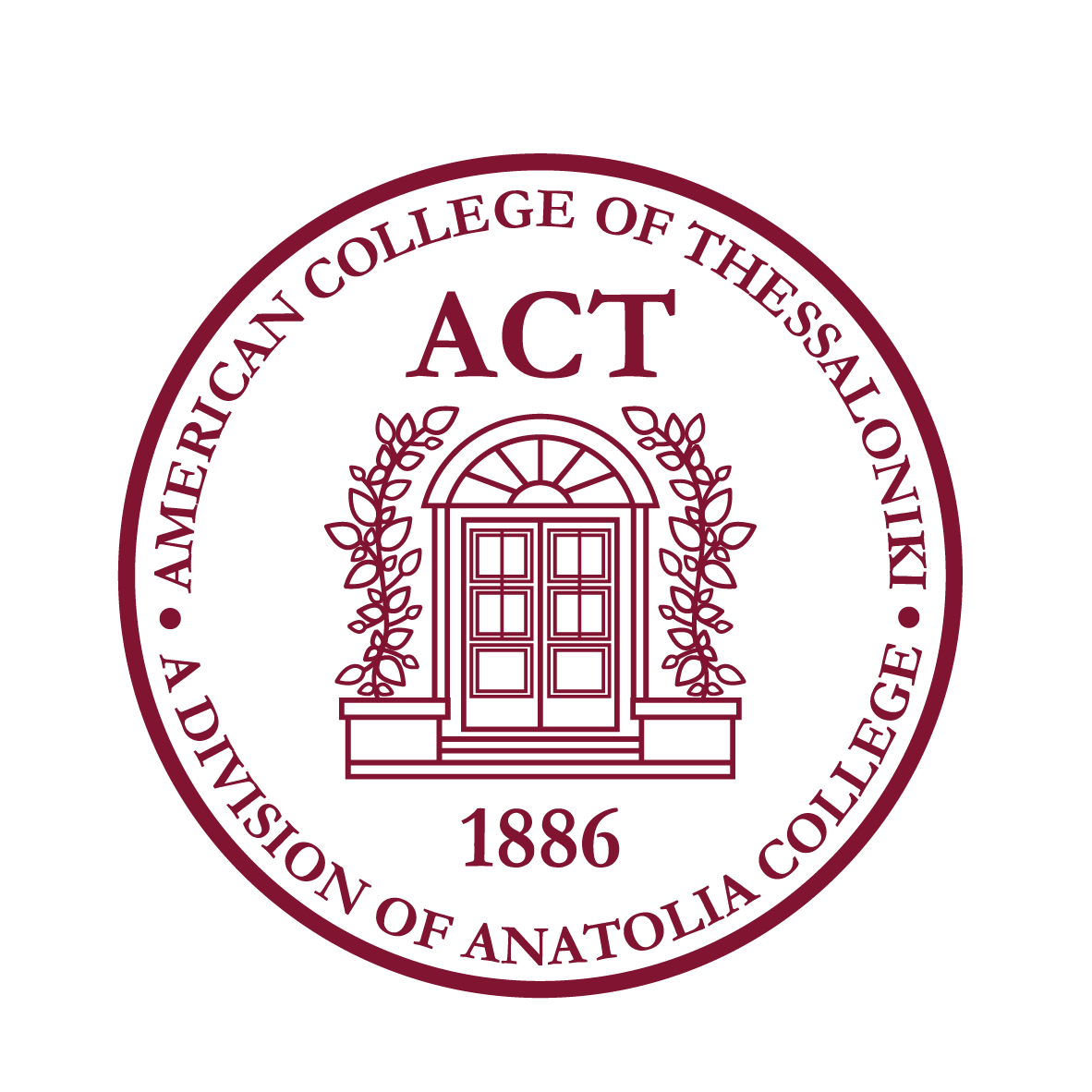 ACT, the tertiary division of Anatolia College, is accredited in the United States by NECHE (New England Commission of Higher Education). In addition to ACT having full NECHE accreditation, the undergraduate programs delivered at ACT are also validated by Open University, UK. ACT has also been granted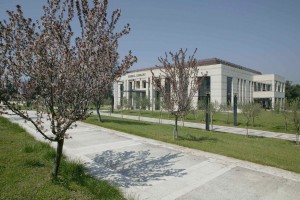 a license by the Greek government to operate as a private post-secondary educational institution ("College").
ACT's comprehensive curriculum offers Bachelor Degrees in Business with 4 concentrations, Biological Sciences, Computer Science, Business Computing, Psychology, Political Science & International Relations, and English with 2 concentrations, a Master of Science (MS) in Hospitality and Tourism Management, a Master of Science (MS) in Industrial/Organizational Psychology, and a Master in Business Administration (MBA) with 4 concentrations.
The combined degree programs that ACT runs in collaboration with renowned US & EU educational institutions also offer our students the opportunity to pursue degrees in various additional disciplines that include Hospitality & Tourism, Engineering, and more.
ACT also provides an extensive need and merit-based financial aid program. 
ACT has been the school of choice for over 3000 American students, as it holds partnerships with major US institutions.  These students, alongside others from across the Balkans, Europe, and the world create a vibrant academic community that brings life to a truly diverse, multicultural environment.
The Lifelong Learning Center (LLC) at ACT – The American College of Thessaloniki, recognizing the need for high-quality, flexible training opportunities, offers a variety of educational programs for those who wish to advance professionally or seek an opportunity for self-improvement. Designed with a strong emphasis on real-world application, our programs engage individuals to improve their individual and organizational effectiveness skills. The Lifelong Learning Center draws heavily on the expertise of leading professionals as well as ACT's faculty and alumni network to ensure an unmatched learning experience!
Michael and Kitty Dukakis Center for Public and Humanitarian Service 
The mission of the Dukakis Center is to inspire young people to become involved in public affairs; train youth for leadership roles in regional and international affairs; and contribute discreetly through academic instruction, applied research, and professional outreach to US-Greek relations and cooperation in Southeast Europe, the Eastern Mediterranean, and the larger Euro-Atlantic community.
The Entrepreneurship Hub aims to bridge existing gaps in the entrepreneurial ecosystem and leverage on existing structures. Entrepreneurship is a team sport and the Entrepreneurship Hub acts as the glue to bring ecosystem stakeholders together and provide with a sturdy springboard for entrepreneurial activity to launch.
ACT (American College of Thessaloniki)
P.0. Box 21021
GR-555 10 Pylea
Thessaloniki, Greece
Tel.: +30 2310 398 209
Fax: +30 2310 301 076
http://www.act.edu
US Address:
18 Tremont Street,
Suite #704
Boston, MA 02108
USA
Dr. Panagiotis Vlachos, President
Tel.: +30 2310 398 222
Fax: +30 2310 301 076
E-mail: president@act.edu
pvla@act.edu
Dr. Stamos Karamouzis, Provost
Tel. +30 2310 398 228
Email: stamos@act.edu
Contact person: Ms. Elena Charalabides
E-mail: elenacha@act.edu