American University of Central Asia
American University of Central Asia (AUCA) is an international, multi-disciplinary learning community in the American liberal arts tradition that develops enlightened and impassioned leaders for the democratic transformation of Central Asia.
AUCA values responsible freedom in the search for truth and justice. We are honest, self-critical, and respectful. We cherish critical inquiry and investigative learning both for their own sake and for the development of an open, diverse and just society that suits the region in which we learn and serve.
AUCA serves Central Asia, where young democracies are emerging in nation states accustomed to more restrictive forms of governance. We develop the skills and the attitude of mind that foster sensitivity to the region's rich traditions and adaptability for its democratic development. In this vibrant atmosphere, where the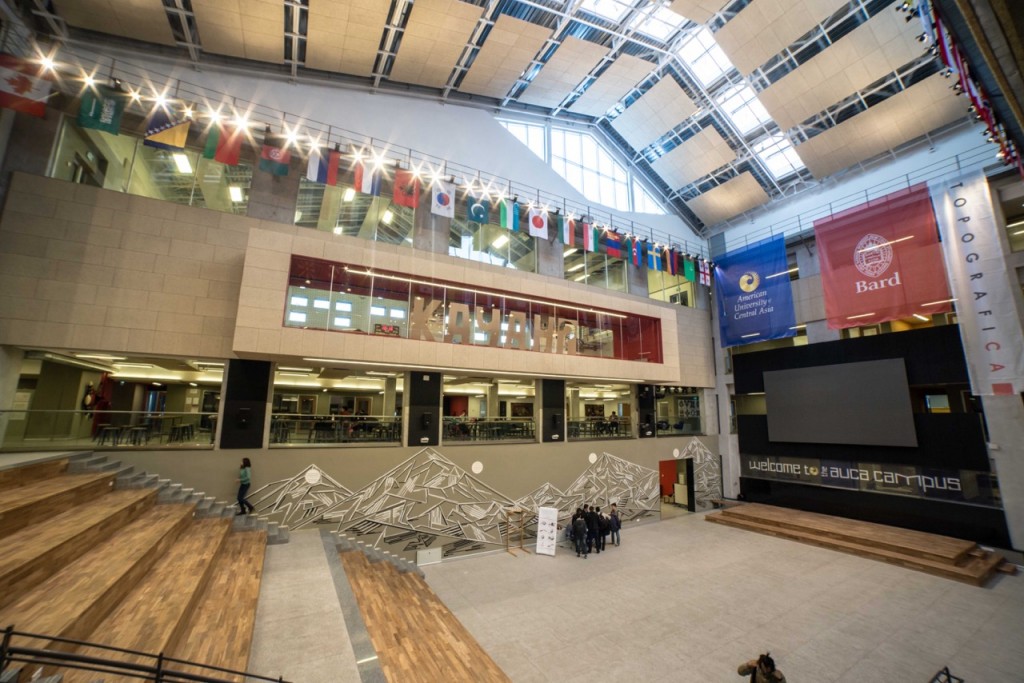 freedom to study is considered a privilege, we design new paths forward for social transformation and international understanding.
Our distinctiveness derives from our highly strategic location, where peoples from east and west have been exchanging goods and ideas for millennia. Our University is a small but powerful engine of intellectual freedom and critical thinking that fuels education in a caring, corruption-free, student-centered environment.
As AUCA (formerly the American University in Kyrgyzstan founded in 1993) has grown it has established a reputation for dedication to democratic values, individual freedoms and the spirit of innovation, and it has played an important role in the educational system of this fast changing region. We treasure Central Asia's historic role as facilitator of mutual understanding and entrepreneurial ideas. In a few short years the University has become one of the academic leaders in the Central Asian region.
Students and faculty, eager to study and pursue their dreams, come to us from 19 different countries, including all the Central Asian states, Afghanistan, Belarus, China, France, Germany, Great Britain, Iran, Israel, Pakistan, Russia, South Korea, Sweden, Turkey and USA.
Our undergraduate programs include American Studies, Business Administration, Cultural Anthropology and Archeology, Economics, European Studies, International and Comparative Politics, Journalism, Law, Psychology, Sociology, Software Engineering, Liberal Arts and Sciences, Applied Geology, TV, Cinema and Visual Arts. Our graduate programs include Masters of Business Administration, MA in Journalism, MA in Psychology, MA in Anthropology, LAW (LLM), MSc in Economics, MA in Central Asian Studies (MACAS).
AUCA is equipped with more than 300 computers, wireless access to the Internet (Wi-Fi), several multimedia auditoriums with projection systems and a multimedia laboratory. The library has more than 75,000 books, 40 periodicals and hundreds of audio, video and CD titles.
AUCA sits in the heart of Bishkek, the capital of Kyrgyzstan, a city in the shadows of mountains.
Kyrgyzstan is well known for its spectacular natural resources: soaring mountain peaks, rivers and pristine lakes. Recreational opportunities: skiing, hiking, mountain climbing and white water rafting.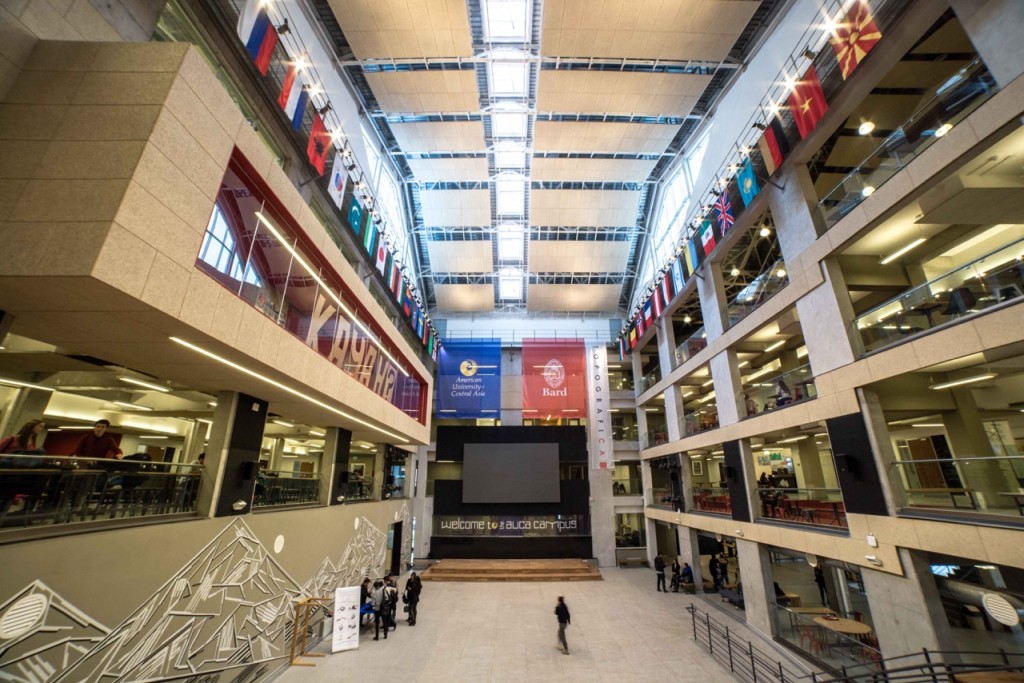 American University of Central Asia
7/6 Aaly Tokombaev Street
720060 Bishkek
The Kyrgyz Republic
Tel.: +996 312 91 50 00
Fax: +996 312 91 50 28
http://www.auca.kg
Dr. Timothy O'Connor, President
Tel.: +996 312 91 50 00 ext. 110
Fax: +996 312 91 50 28
E-mail: president_office@auca.kg
Dr. Chynarkul Ryskulova, Provost
Tel.: +996 312 91 50 00 ext. 479
E-mail: ryskulova_ch@auca.kg
Contact Person: Ms. Diana Durusbek kyzy
E-mail: durusbek_d@auca.kg