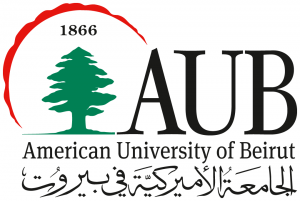 The American University of Beirut
The American University of Beirut (AUB) is a private, independent, coeducational institution in Beirut, Lebanon that bases its educational philosophy, standards, and practices on the American liberal arts model of higher education. The University includes six faculties: Agricultural and Food Sciences, Arts and Sciences, Engineering and Architecture, Health Sciences, Medicine (which includes the School of Nursing), and the Suliman S. Olayan School of Business. AUB currently offers programs leading to the bachelor's, master's, MD, and PhD degrees. The University became coeducational in 1922 and its student body is 52 percent male and 48 percent female. The language of instruction is English (except for courses in the Arabic Department). The University, which was founded in 1866, is accredited by the Middle States Commission on Higher Education.
With a faculty-student ratio of 1 to 13, AUB has long set the standard for higher education in the Middle East. Although its student body is primari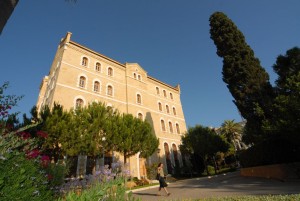 ly Lebanese, almost one-fifth of AUB's students attended secondary school or university outside of Lebanon before coming to AUB. There are currently more than 7,000 students at AUB—men and women from all backgrounds and more than 60 countries. The University is particularly proud of its more than 45,000 alumni who live around the world. Many of them hold leadership positions in education, government, business, science, engineering, public health, the arts, and medicine. Several have served their countries as presidents and prime ministers.
The AUB Medical Center (AUBMC) includes a full service 420-bed hospital that offers medical care based on the Joint Commission on Accreditation of Healthcare Organizations (JCAHO) standards. The hospital is staffed with 250 attending physicians, 700 professional nurses, 200 residents and interns, and 900 employees. For the past one hundred years – since 1905 – AUB's medical services have also included a school of nursing that has graduated generations of professional nurses.
In October 2002, the Board of Trustees launched a five-year $140 million fundraising campaign to celebrate the University's 140th anniversary in 2006-07. As a result of this successful campaign, the University has constructed a number of new facilities on campus including the Charles W. Hostler Student Center, which features a 300-seat auditorium and a wide array of sports facilities including an indoor swimming pool.
AUB's Office of Regional External Programs (REP) provides the Middle East and North Africa with world-class professional services and training programs covering the entire scope of expertise available at the University.
Throughout its history, AUB has embodied the efforts of literally thousands of men and women who believe in the importance of promoting mutual understanding between peoples in the Middle East and the West. AUB is a university that encourages freedom of thought and expression and seeks to foster tolerance and respect for diversity and dialogue.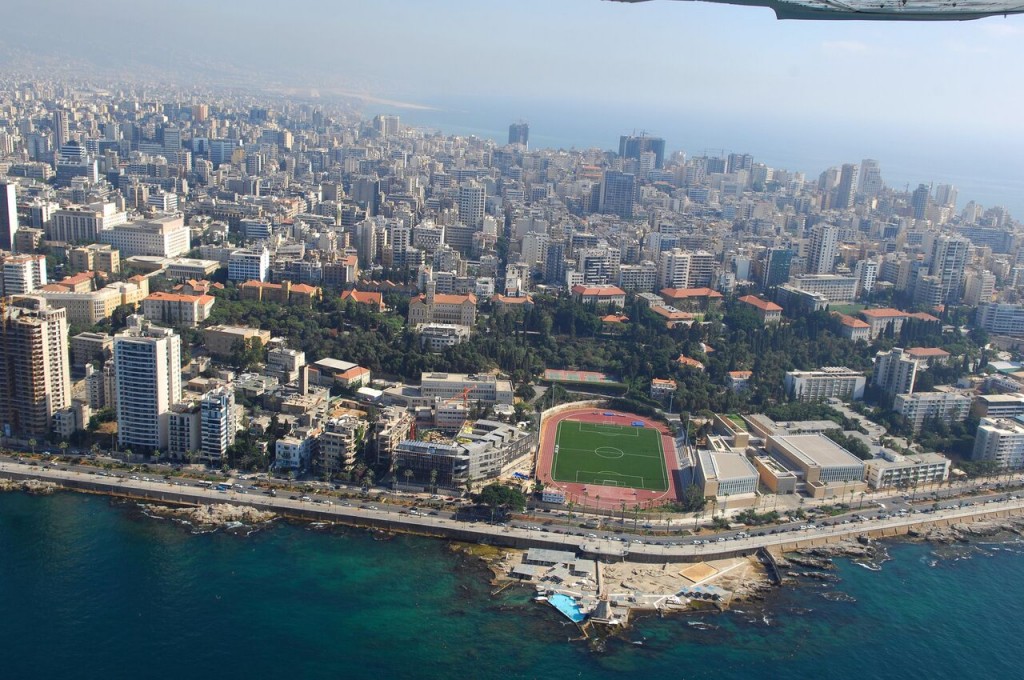 American University of Beirut
P.O. Box 110236
Riad El Solh
Beirut 1107-2020,
Lebanon
Tel: +961-1- 350000 ext 2500
Fax: +961-1- 744474
http://www.aub.edu.lb
US Address:
American University of Beirut
3 Dag Hammarskjold Plaza,
8th Floor
New York, NY 10017-2302
USA
Dr. Fadlo R. Khuri, President
Tel.: +961 1 347 127
Fax: +961 1 744 474
E-mail: frkhuri@aub.edu.lb
Contact: Paula Chalhoub (pc04@aub.edu.lb)
Dr. Zaher Dawy, Provost
Tel.: +961 1 340 460
Fax: +961 1 363 283
E-mail: zd03@aub.edu.lb
Contact: Maral Dadourian (md02@aub.edu.lb)