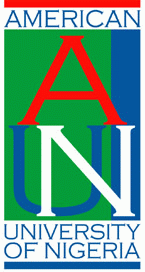 The American University of Nigeria
The American University of Nigeria was created in response to the demand for high-quality, American-style higher education in West Africa. Each year, thousands of West African families send their sons and daughters to universities in the United States and elsewhere internationally. Many of these students would prefer to study, in Nigeria, if a comparable education were available. Now these students do have an option: AUN.
The mission of AUN is to offer an education that is in every way the equal of what a student would experience at the better universities in the United States. The majority of the distinguished faculty are American or American educated; the campus facilities are world class–superior even to those found at many American campuses. The academic programs are built on the American model and are consistent in with US accreditation standards.
The University was created in partnership with the American University in Washington, D.C., an institution with an international reputation for excellence.
AUN provides a broad liberal arts education while also meeting the professional aspirations of students and the demand by local and international employers for highly trained staff. All students, regardless of academic specialty, receive extensive training in information technology. Upon arrival, every student receives a laptop computer, complete with essential software. Wireless, high-speed Internet access is available everywhere on campus. Every student learns the principles of entrepreneurship so that, regardless of major, he or she will be prepared to achieve personal prosperity and to contribute to the economic development of the region.
AUN's goal is to educate the next generation of leadership in West Africa. The University is committed to being an important part of the solution to the continent's pressing social and economic challenges.
The American University of Nigeria
Lamido Zubairu Way
Yola Township By-Pass
PMB 2250
Yola Adamawa Sate,
Nigeria
Tel.: +234 805 33 00001
+234 805 200 2962
www.aun.edu.ng
Dr. DeWayne Frazier, President
Tel.: +234 805 33 00001
E-mail: dewayne.frazier@aun.edu.ng
Prof. Attahir Yusuf, Provost/VP Academic Affairs
Tel.: +234 805 34 71760
E-mail: attahir.yusuf@aun.edu.ng
Anthony Fakada, Registrar
E-mail: tony.fadaka@aun.edu.ng